HOMETOWN OF LEGENDARY RODNEY MULLEN
[FORMERLY INLAND SURF SHOP 1975-1994, SKATE LEGEND RODNEY MULLEN'S FIRST SHOP SPONSOR]
We carry everything you'll need to keep rollin'…wheels, trucks, bearings, hardware, decks, safety gear, and more! All of your favorite brands in once place. We can also special order nearly any item and will do our best to price match if necessary. Check with us first!
Our roots grow deep in the Gainesville skateboarding community. In the late 1970s, the original crew created the famous SENSATION BASIN – a killer snake run leading into a bowl with near vertical walls.
These were the first times we were to see some of the skateboarding greats like Allan "Ollie" Gelfand, Rodney Mullen, Mike McGill, Kelly Lynn, Clyde Rodgers, Chris Baucom and so many more!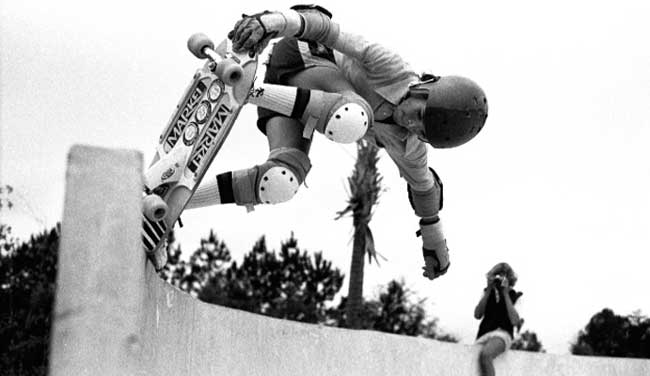 watch the 1979 pepsi challenge at sensation basin
It's a real throwback to where skateboarding started in Gainesville.

FREERIDE SURF & SKATE SHOP, ORGINALLY "INLAND SURF SHOP" WAS RODNEY MULLEN'S FIRST SHOP SPONSOR
FreeRide, originally INLAND SURF SHOP [1975-1994] owned by Bill Murray (not the actor) sponsored RODNEY MULLEN.
Rodney was born in Gainesville, FL and started his lifelong love of skating at age 10. Rodney Mullen is arguably THE BEST technical street skater ever and has become known as "THE GODFATHER OF STREET SKATING." He invented tricks like the FLAT GROUND OLLIE, KICKFLIP, HEELFLIP, IMPOSSIBLE and the TRE FLIP along with 50+ other original tricks.
FUN FACT: Rodney has only lost one freestyle contest EVER. The one contest he lost, he was sick and still placed second.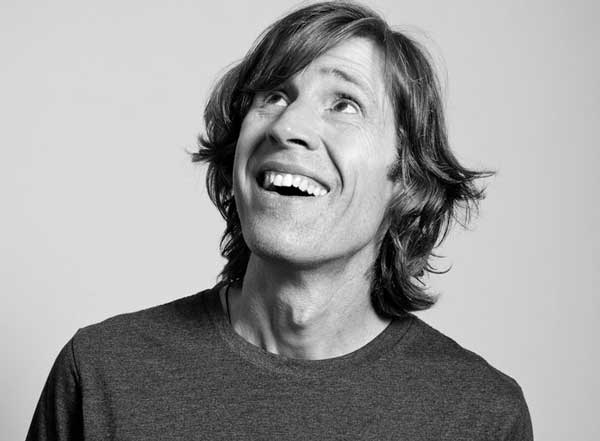 over 50 and still creating new tricks
1977 – Mullen won the first freestyle contest he entered
1980 – Joined the Powell-Peralta Bones Brigade
1984, 85, 87, 88 – Featured in The Bones Brigade Videos 1-4
1988 – Appeared in feature film, Gleaming the Cube
1992 – Began World Industries with Steve Rocco
1990+ – Featured in videos by Plan B, A-Team, Globe and Almost
2002 – Won Transworld Readers' Choice Award for Skater of the Year
2002 – Created Almost skateboard company
2003 – Wrote "The Mutt: How to Skateboard and not Kill Yourself"
FORMER NATIONAL & WORLD CHAMPION SLALOM SKATEBOARDER
FLORIDA SKATEBOARDING HALL OF FAME 2013 INDUCTEE
Keith Hollien started skating in 1964 and started slaloming by 1976. His relentless 2-4 hours of practice everyday made him excel to win multiple NATIONAL TITLES and WORLD SLALOM CHAMPIONSHIP TITLES as well as his own Keith Hollien Signature Series Slalom decks.
After a 10 year retirement, Hollien came back to compete again in 2003. To this day, Keith continues to take podium at competitions all over the country while still practicing on his favorite little hill in Gainesville, Florida.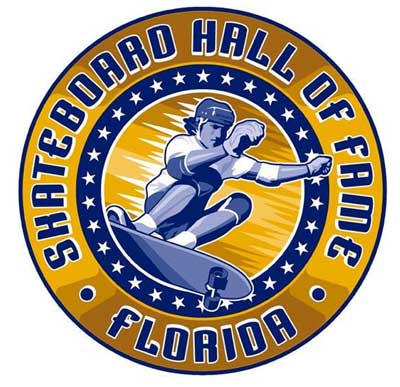 KEITH HOLLIEN SLALOM SKATING IN GAINESVILLE
CHECK OUT OUR LOCAL SURF & SKATE GROUPS
UF CLUBS AND LOCAL GROUPS
Each year we are introduced to new clubs and groups for surfers and skateboarders in the area. We will continue to update this page so you can easily find friends that share your same passion. Contact us if you'd like to have your group added to our list.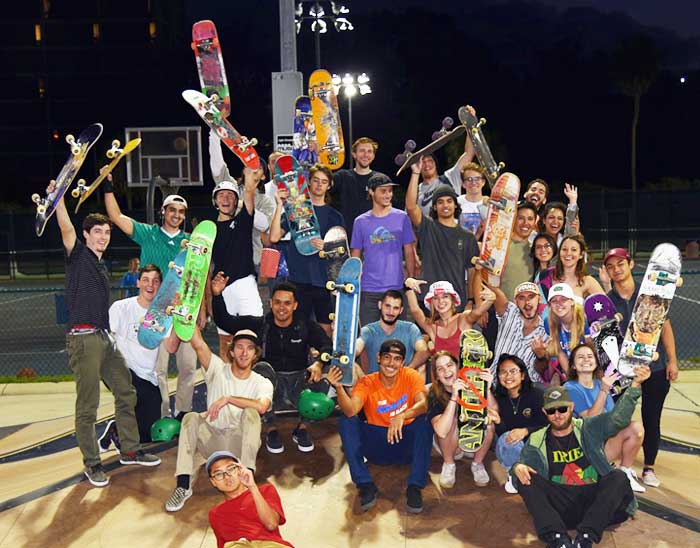 Kind Words From Our Customers
We work hard to provide the best customer service to everyone that walks through our doors. After 26 years in Gainesville, it is your support and word-of-mouth that keeps us alive.

Throughout my entire time in the skate community, FreeRide has been and will continue to be my #1 spot for gear and hardware. The staff are laid-back and approachable, yet professional, with extensive knowledge about both skating in general and the Gainesville scene. As a new skater, the knowledge I've gained in my talks with these folks has been massively beneficial, and their willingness to support everyone's endeavors is unparalleled by anyone else that I've met. I come from an area that lacks a local shop, and FreeRide's willingness to ship inventory under normal conditions is an absolute lifesaver when I'm home from college. Combine that with incredibly fair pricing and a wide selection of products available, and there really isn't much more you can ask for. Rest assured that FreeRide will continue to have my support in the years to come. Whether you're a seasoned veteran looking to adjust your setup or a rookie looking to try something new, do yourself a favor and stop by. I can guarantee that it will be worth your time.

After driving over my daughter's first board, she paid for on her own, I found myself at freeride wanting to replace it. I came in with three kids under the age of 11 in tow, had little knowledge, and many needs. The gentlemen who helped was incredibly patient with us all, and answered all my questions, gave great recommendations for what my oldest daughter needed for the next step and what she was looking for, and was super nice. He knew what I wanted to spend and kept us well under. Loved this place and well worth the drive from out of town!! Small business wins again!


The staff was amazingly attentive, even when the shop was crowded. They offered me the most inexpensive option (fixing my existing board) before showing me brand new boards. The vibe is friendly fellow skateboarders wanting to help everyone have the best riding experience possible. Good prices too.

Keep updated with the latest posts, videos, photos and store specials all year!