LONGBOARDING. IT'S HOW WE ROLL...
WE'VE CARRIED LONGBOARDS SINCE THE BEGINNING.
FreeRide Skate Shop has longboards for all body types, experience levels and riding styles. Carve the streets or strap a helmet on and bomb some hills. The entire goal is to have fun, relax and enjoy the occasional injection of adrenaline longboards deliver.
BEFORE YOU BUY YOUR FIRST LONGBOARD, THINK OF A FEW THINGS
Do you want to just cruise from point A to point B? Do you want to bomb hills? Do you plan on learning more advanced slide tricks? There's a board for everyone and we'll help make the decision easier by making you more knowledgeable before you make the purchase.
FreeRide Skate Shop always allows you to switch out wheels, bearings, trucks or start from the ground up when building your perfect longboard. 
watch this video about gainesville longboarding & team freeride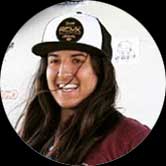 Neena is the 2016 top-ranked WOMEN'S RIDER in the IDSA (International Distance Skateboarding Association) She has also won countless downhill races and slide jams.
Neena is heavily involved in the skate community both locally and internationally, including involvement with the world-famous Longboard Girls Crew. 
Some of Neena's major sponsors have included Landyachtz Longboards, Original Longboards, Bear Trucks, Rush Bearings, and Holsom Slide Gloves.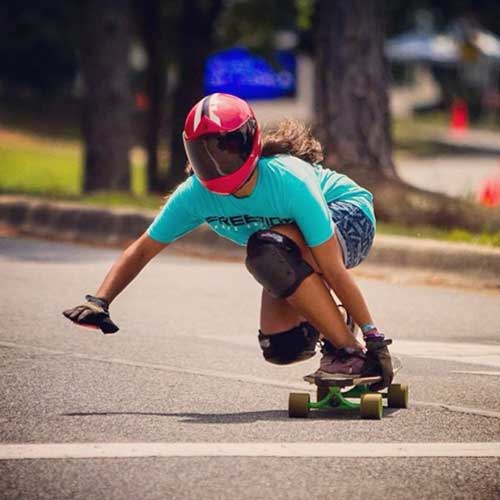 neena schueller featured videos
Kory Dahl is a downhill junkie and continues to compete in races across the country. Kory has been with Team FreeRide for many years and has a tight bond with Florida's downhill longboard community since the beginning.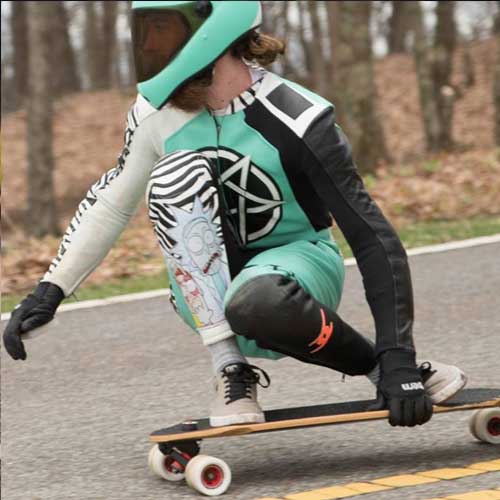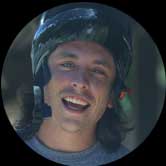 JUPITER, FL
LIVING IN SAN MARCOS, CA
Adrian Cole calls himself "a Florida kook" living in California. Adrian and Kory are best friends that push each other to improve their skills. After years of living in Gainesville sponsored by Caliber Trucks and Blood Orange Wheels, Adrian moved to southern California where he proved himself and is now a sponsored team rider for Sector 9 longboards and R.A.D. wheels.
adrian cole featured videos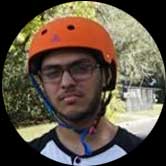 Kamal has style for days! He is a rare breed from South Florida that bombs hills like he grew up in the mountains. Kamal is also a flatland freestyle guru. He's been great  addition to Team FreeRide. 
Kamal's major sponsors include Loaded Boards and Orangatang Wheels.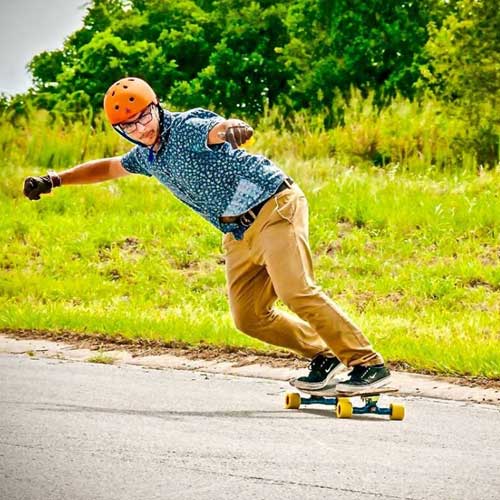 kamal nasif featured video
CHECK OUT OUR LOCAL SURF & SKATE GROUPS
UF CLUBS AND LOCAL GROUPS
Each year we are introduced to new clubs and groups for surfers and skateboarders in the area. We will continue to update this page so you can easily find friends that share your same passion. Contact us if you'd like to have your group added to our list.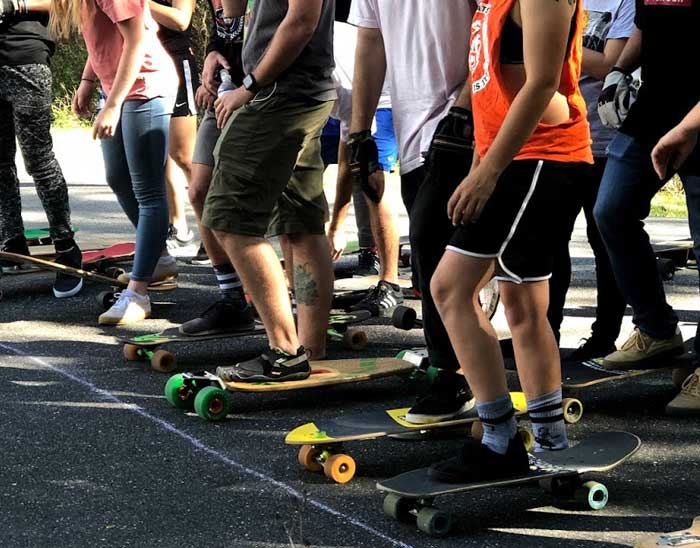 Kind Words From Our Customers
We work hard to provide the best customer service to everyone that walks through our doors. After 26 years in Gainesville, it is your support and word-of-mouth that keeps us alive.

Throughout my entire time in the skate community, FreeRide has been and will continue to be my #1 spot for gear and hardware. The staff are laid-back and approachable, yet professional, with extensive knowledge about both skating in general and the Gainesville scene. As a new skater, the knowledge I've gained in my talks with these folks has been massively beneficial, and their willingness to support everyone's endeavors is unparalleled by anyone else that I've met. I come from an area that lacks a local shop, and FreeRide's willingness to ship inventory under normal conditions is an absolute lifesaver when I'm home from college. Combine that with incredibly fair pricing and a wide selection of products available, and there really isn't much more you can ask for. Rest assured that FreeRide will continue to have my support in the years to come. Whether you're a seasoned veteran looking to adjust your setup or a rookie looking to try something new, do yourself a favor and stop by. I can guarantee that it will be worth your time.

After driving over my daughter's first board, she paid for on her own, I found myself at freeride wanting to replace it. I came in with three kids under the age of 11 in tow, had little knowledge, and many needs. The gentlemen who helped was incredibly patient with us all, and answered all my questions, gave great recommendations for what my oldest daughter needed for the next step and what she was looking for, and was super nice. He knew what I wanted to spend and kept us well under. Loved this place and well worth the drive from out of town!! Small business wins again!


The staff was amazingly attentive, even when the shop was crowded. They offered me the most inexpensive option (fixing my existing board) before showing me brand new boards. The vibe is friendly fellow skateboarders wanting to help everyone have the best riding experience possible. Good prices too.

Keep updated with the latest posts, videos, photos and store specials all year!